Big journeys begin with small steps
In 2019 we were privileged to attend one of the biggest sustainable fashion events in Europe that was held in Budapest, Hungary (Global sustainable Fashion Week -Hungary). This was an eye-opening opportunity towards sustainability and ethical fashion for Nevice as a brand. Then forward, our journey to sustainability had started. We became conscious of our production activities, sourcing our materials from local suppliers and the use of recycled materials.
At the end of 2021 we took further steps towards our sustainable goals by creating a production chain that is more transparent and manageable.
We moved from sourcing fabrics to creating our own patterns, where we work with amazing and talented pattern illustrators who bring our ideas into beautiful, happy and colorful patterns.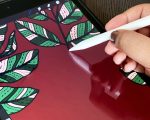 Certified fabric production
We partner with certified fabric manufactures from India, Portugal and Spain. These professional fabric manufactures handles the fabric production process and ensure the fabrics are produced in ethical and environmental conscious process.
We only work with certified partners to ensure the sustainability of the entire production chain. To achieve these sustainable goals we use eco-friendly fabrics such as organic cotton and linen which is GOTS certified, OEKO-TEX certified cotton and EcoVero viscose.
When we use material that is not certified, we make sure it is environmental friendly such as 100% cotton, linen and sourced from sustainable textile brands.
For transparency and clarity each and every product contains detailed information of the material used, place of production and care instructions.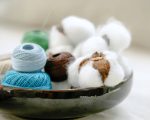 Made in France
Our garments are handmade and sewn at our atelier in Paris. Our small production team is very attentive to the details, sizing and stitching which makes the quality of our products not just better but the best. We also offer customized services for clients who wish to have their unique garments made from their own imagination. With an appointment to our atelier or a video meeting, we work hand in hand with our clients to deliver the best from their wishes.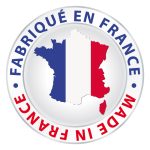 Plastic free
We are aware of the impact of plastic production to the environment, as for that we are trying to eliminate as much plastic as possible in our clothing production by not using any plastic fibers in our clothes neither plastic packaging. We understand it is almost impossible to achieve a complete plastic free clothing production but we are committed to maintain 95% plastic free clothing production. We believe this will reduce the huge climate footprint from the fashion industry.