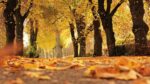 It's that time of the year where the weather is getting chilly, leaves are falling and everything turns gold. It's amazing how the nature can change to different seasons and still make every season special and memorable. We have winter when the snow fall beautifies everything thing it covers, Spring season awakes all the flowers and they bloom in colours, Summer time when the nights are long and moments are shared. Then we have fall with a beauty of its own and the weathers gets cooler. Fall is well known as the seasons of layers in fashion.
Have you ever wondered how you can transform most of your summer clothes to a fall wardrobe?
Here are some tips for you.
A flare midi skirt that was your best wear in summer can still be practical during this period. The same skirt that you wore with a tank top and sandals in summer, can be paired with a long sleeves shirt or pull over with a pair of boots or sneakers. This will keep you warm, stylish and sustainable. Don't hesitate to throw a jacket or coat on when its windy and colder.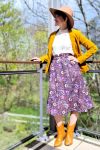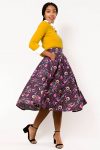 A pair of linen pants. Linen is a temperature regulating fabric, it is breathable and keeps you cool in summer but also keeps you warm when its cold. Fall is just the perfect time to keep your linen pants in the closet for your next outfit. With some sneakers or ankle boots, linen will just look as stunning as always when paired with a shirt, pull or coat. With just a few changes and styling tips you can achieve several looks from the same clothes.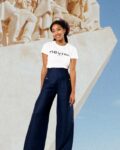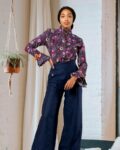 A long kimono is one of those pieces that you can still style for cooler days. You might have worn it at the beach or with a pair of shorts in summer, now let's see how you can put it together for autumn. It's not just another layer on top of your long sleeves shirt and pants but it adds an artistic and special look to your outfit. Either with a waist belt or loosely, a kimono still gives you a perfect flow and just another stylish layer to keep you warm.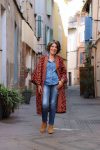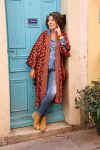 Your long sleeves shirts are the perfect addition to your fall wardrobe. Remember the summer shirts that you wore with folded sleeves or open buttons? Now you can put them together with some nice pants or skirts to make a warm and stylish look. They go very well with a complimenting pull or jacket that fits your look.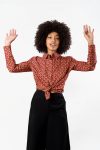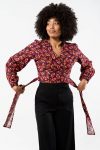 There are a lot of daily clothes that you can style differently to give you a new look of your desire. It's more sustainable to invest on clothes that can be worn in more than just one season and materials that are durable. Here are some pieces that you can rock this fall and other seasons. Enjoy the season and see you soon, maybe with another sustainable fashion tip 😊